Florist 'flower bombs' Jacksonville with pop-up installations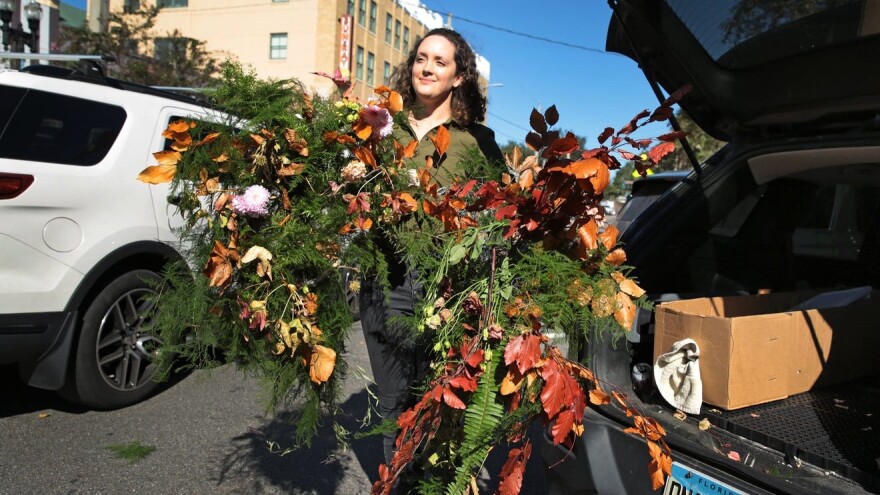 Fresh ferns, mums and roses with vibrant pops of pink, orange and blue greeted shoppers walking down Park Street in Five Points. It was so pretty, you almost didn't realize the flowers were attached to a trash can as the arrangement's base.
It's all part of Laura Graham's latest project, a series of "flower bombings" around town where the florist surprises local businesses with a temporary art installation using a mix of chicken wire, bamboo and seasonal flowers.
Graham, who owns and operates Soft Day Florals, said she got the inspiration from New York artist Lewis Miller, who is known for doing "flower flashes" across the city in an effort to make people happy.
Read the rest of this story at WJCT News partner The Florida Times-Union.