Deemed a child rapist for decades, a Jacksonville man is absolved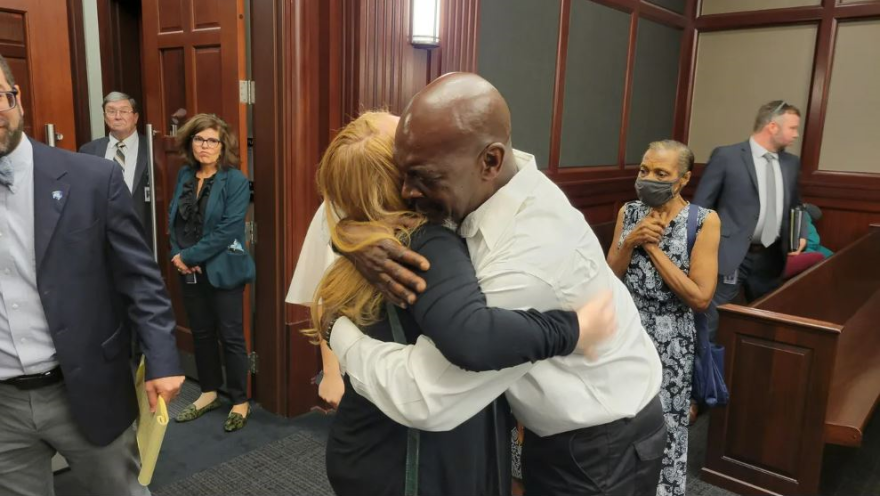 He was convicted in the 1986 rape of a child, despite repeated protests that he had not touched the 4-year-old girl.
Edward Clayton Taylor spent the next 32 years in prison, his appeals all denied. Until now.
With the tap of a gavel, the Jacksonville man's criminal past was erased Friday morning, as well as his sexual offender status, after that now-grown little girl said she misidentified Taylor.
Read the rest of this story at WJCT News partner The Florida Times-Union.