Episode 3 - It Gets Weirder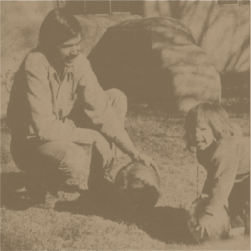 As the attention surrounding the "Betz Sphere" continues to grow, so do the theories behind its origin and the number of investigations. The family even claims a famous scientist insisted on sleeping in the same room as the ball. People Gerri confided in tell tales of seemingly sinister behavior by some of the investigators.
Odd Ball is made possible by supporters of WJCT Public Media, with additional support from Bold Bean Coffee Roasters.
Visit the Odd Ball Shop to taste Bold Bean's latest coffee blend, Odd Ball, and get an Odd Ball mug and tote bag and the ability to binge all episodes of Odd Ball. Your contributions help WJCT Public Media make projects like this one.