Originally published on January 25, 2020 3:51 pm
Updated Jan. 22 at 3:41 p.m. ET
Near the iced-over Bering Sea, parka-clad workers for the U.S. Census Bureau are gathering in a remote fishing village along the southwestern rim of Alaska to resume a U.S. tradition seen only once a decade — a count of every person living in the country.
After years of largely under-the-radar planning by the federal government and months of turmoil arising from the Trump administration's failed push to add a citizenship question, the 2020 census officially began Tuesday in Toksook Bay, Alaska — population 590, according to the 2010 head count.
The start of the count was delayed by about four hours. Weather grounded a flight that was scheduled to bring the bureau's director, Steven Dillingham, into the village on Tuesday morning to help conduct the interview with the first person to be counted for the 2020 census. By the afternoon, residents of Toksook Bay gathered in the gymnasium of Nelson Island School to mark the day with traditional Yup'ik dancing and drumming.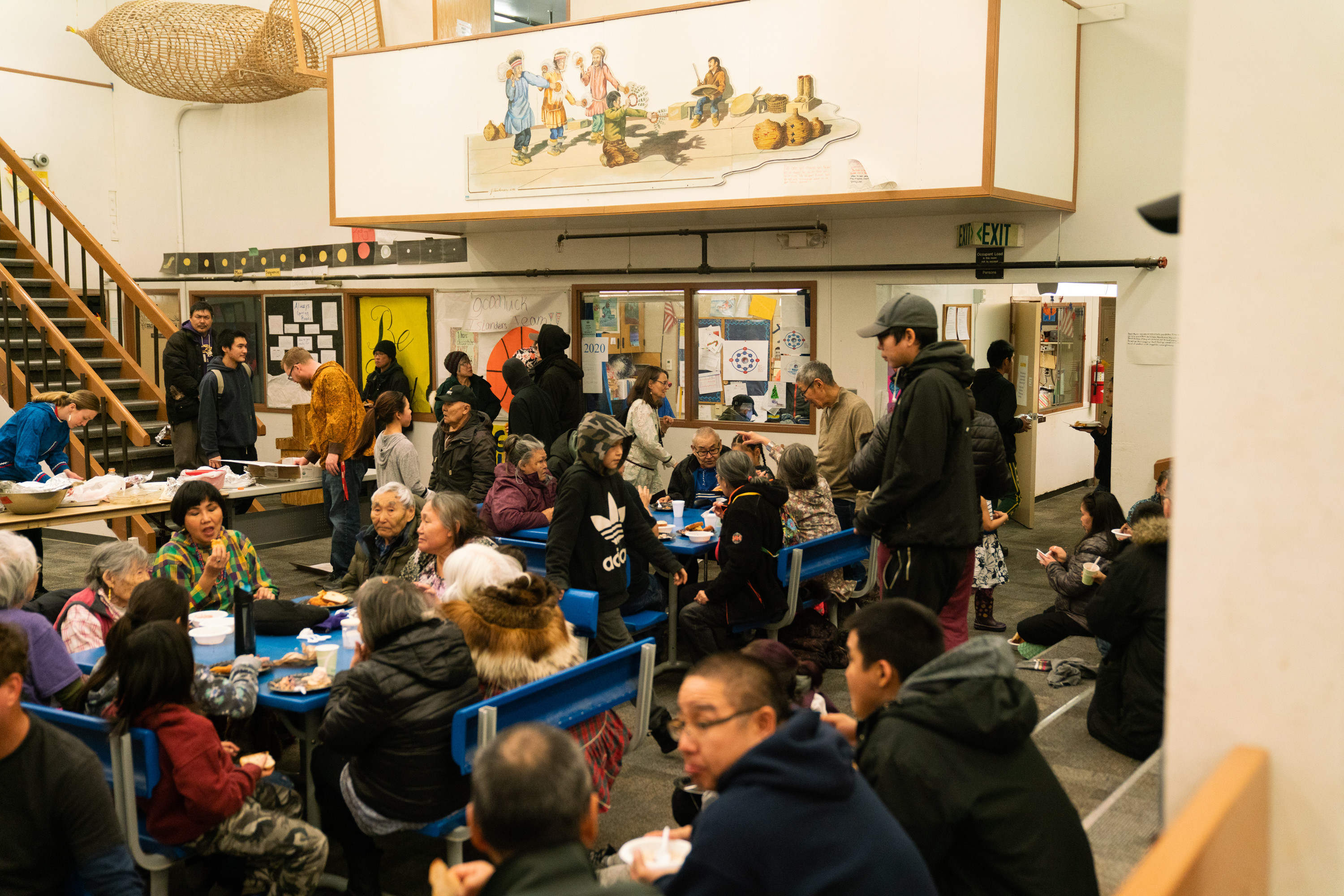 For most households in the country — including those in the Lower 48, Hawaii and the U.S. territories, as well as Alaska's major cities — the count is not set to roll out until March.
But since Alaska became a state in 1959, the Census Bureau has started tallying Alaska's most remote residents in January, when the frozen ground makes it easier for door knockers to reach far-flung communities. To get around the country's largest state by land area, the bureau's workers rely on bush planes, snow machines, or snowmobiles, and dog sleds to get to villages to ask people their name, sex, age, race and other demographic information.
Since the 2000 census, the bureau has selected one village to be the site of the first counting, beginning with Unalakleet along the state's central coast and then Noorvik in northern Alaska. This year, census workers are starting in the state's southwest corner, in Toksook Bay, home to members of the Nunakauyarmiut Tribe. It was first thrust into the national spotlight after the Census Bureau announced it had selected the village in 2018.
"We're all excited about it," says Alexie Jimmie, 76, whose family was one of the first to settle in the village in 1964, when it was just a fishing camp. "I hope that people counting for the census will go to every house, every home so that everybody can be counted. That's very important."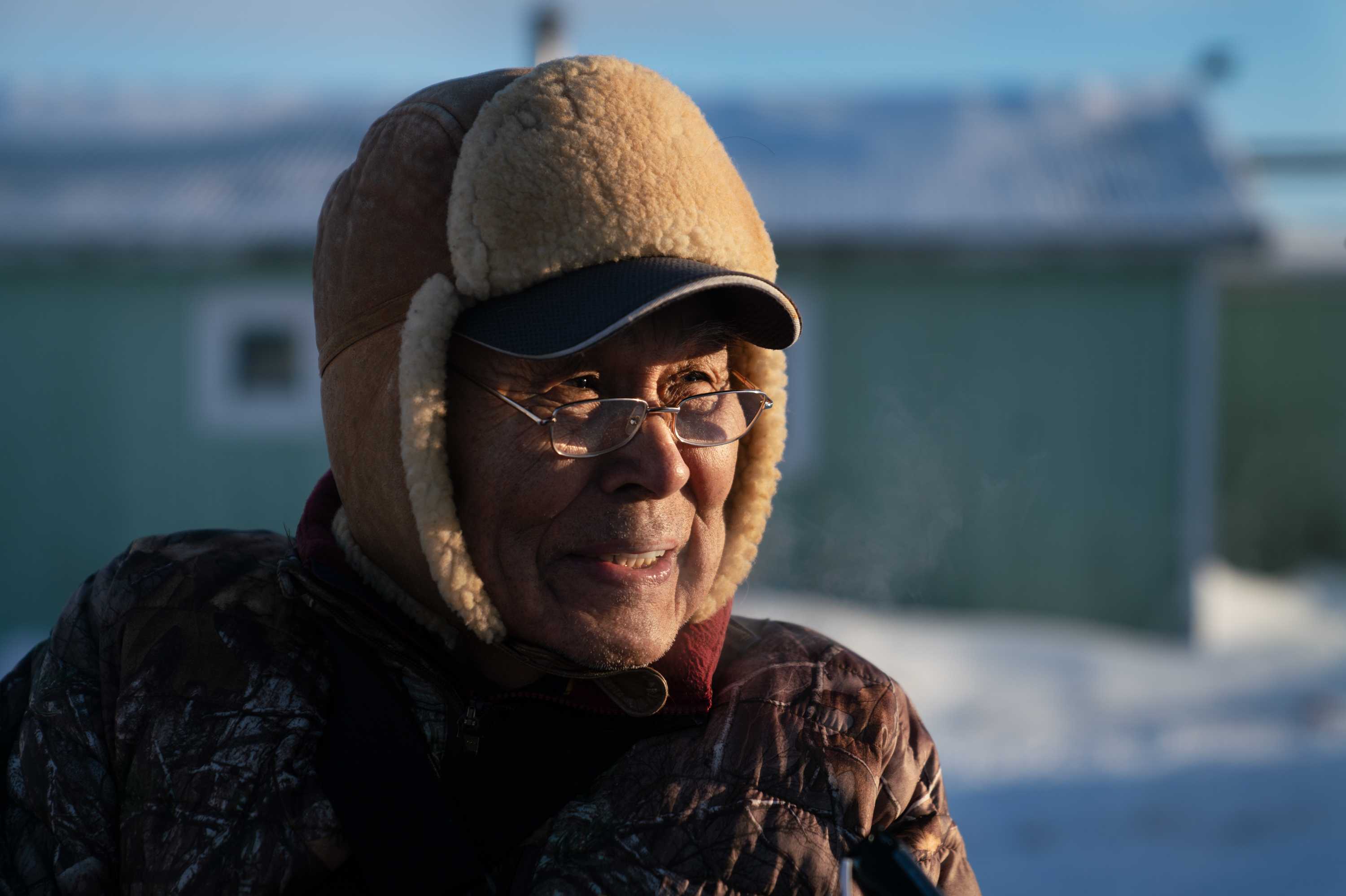 The future of Toksook Bay, along with every other community in the U.S., will be shaped by the results of the census, which the federal government is expected to start releasing by the end of this year. The numbers are used to distribute congressional seats and Electoral College votes among the states, as well as an estimated $1.5 trillion a year in federal funding for public services.
Washington, D.C., politics, however, have often diverted the public's attention away from the constitutionally mandated count. As the census officially launches in Alaska, lawmakers are regrouping on Capitol Hill to resume the Senate impeachment trial of President Trump. Last year, days before printers were scheduled to start producing census mailers, Trump announced he was looking into delaying the count for the first time in U.S. history after the Supreme Court ruled to keep the citizenship question he wanted off census forms.
Last week, the bureau confirmed that more than 120 million paper census questionnaires have been printed for the count.
In Toksook Bay and some other rural parts of the country, however, they won't be arriving in the mail. Instead, census workers are collecting people's responses through in-person visits, beginning with the home of Lizzie Chimiugak Nenguryarr, an elder of Toksook Bay.
"It's overwhelming for people to come in and say this is such a big honor," Nenguryarr says in Yup'ik through interpretation by one of her daughters, Katie Schwartz Nuiyaaq. "This is just one in every day that comes rolling in."
Toksook Bay has seen a flurry of activity these past few days. The day before the count, classes ended early at Nelson Island School to allow mourners to pay their respects to a former resident, George Paul Miisaq, whose body was returned home to be buried in the village cemetery.
A day earlier, Nenguryarr, who is a locally renowned member of an Yup'ik dancing group, held an early celebration for what she considered to be at least her 90th birthday, based on a baptismal record.
"I want everybody to show love and compassion towards all human beings, young and old," Nenguryarr says.

Copyright 2020 NPR. To see more, visit https://www.npr.org.
RACHEL MARTIN, HOST:
Counting in the 2020 U.S. Census starts today. And it begins in the most remote communities of Alaska, like this small fishing village, population 590 as of 2010, where we find NPR's Hansi Lo Wang.
HANSI LO WANG, BYLINE: The village of Toksook Bay sits on the remote southwestern edge of Alaska.
(SOUNDBITE OF BEEPING)
COMPUTER-GENERATED VOICE: Pause. System test OK.
WANG: For most visitors, it's only accessible by a tiny bush plane...
(SOUNDBITE OF PLANE PROPELLERS)
WANG: ...That at this time of year lands on a windswept airstrip usually covered in snow.
MICHAEL ROBBINS: And I got your keys to everything that you need.
UNIDENTIFIED PERSON #1: Great, thank you.
WANG: Michael Robbins, the local principal at Nelson Island School, greets some of the first Census Bureau officials to arrive in Toksook Bay before the count begins. It's all part of a once-in-a-decade January tradition that goes back to the first U.S. count after Alaska became a state in 1959.
JESSICA IMOTICHEY: One thing that people learn really quickly here in Alaska is the weather is always the boss.
WANG: Jessica Imotichey coordinates the Census Bureau's outreach to tribal governments in Alaska where she says in order to meet the U.S. Constitution's requirement of counting every person living in the country, the key is to have snow boots on the ground when it's frozen and before it melts during the spring thaw...
UNIDENTIFIED PERSON #2: OK. You ready?
WANG: Ready.
(SOUNDBITE OF ENGINE REVVING)
WANG: ...Along with four-wheelers, snow machines and dog sleds. Jessica Imotichey says starting in January also means the Census Bureau is more likely to find Alaska's most far-flung residents.
IMOTICHEY: They won't be out hunting or commercial fishing. And so we are able to get them at home because we do do that personal knock at the door.
WANG: In Toksook Bay, though, subsistence fishing can last throughout the year for some residents, including Jackie Woods (ph).
JACKIE WOODS: Now, not that deep, but it's good.
WANG: Woods cuts ice fishing holes while the temperature hovers a few degrees over zero Fahrenheit.
WOODS: Whew, sometimes don't catch fish for maybe an hour, two.
WANG: For Woods, it's dinner options and not the census that's top of mind.
When you're in the store, do people talk about the census?
MARIA WHITE: No. Hardly.
WANG: No one, hardly anyone?
WHITE: Yeah.
WANG: Maria White works the register at Bayview General Merchandise, one of three village stores in Toksook Bay. White says she doesn't remember taking part in the 2010 census.
But this time you want to participate.
WHITE: Yes.
WANG: Why?
WHITE: To see how many people there is in Toksook.
WANG: You're curious?
WHITE: Yes.
ROBERT PITKA: It's a growing community. In each village, the numbers are growing.
WANG: Robert Pitka is a tribal administrator for the Nunakauyak Traditional Council, which governs the Nunakauyarmiut Tribe of Toksook Bay, which Pitka says could use a bigger share of the estimated $1 1/2 trillion a year in federal funding that are distributed in part based on census numbers.
PITKA: I believe the census count will make it possible. You know, the census has benefits for the next 10 years. God knows what's coming.
WANG: One thing that Pitka is expecting is the Census Bureau counting Toksook Bay elder Lizzie Chimiugak first, which Chimiugak says is an overwhelming honor.
LIZZIE CHIMIUGAK: (Speaking Yup'ik, laughter).
KATIE SCHWARTZ: She doesn't know how to feel because this is just one in every day that comes rolling in.
WANG: Toksook Bay residents are planning to mark the start of the census later today with traditional Yup'ik dancing, which Chimiugak says is a way of bringing the community together by expressing their love.
CHIMIUGAK: (Speaking Yup'ik).
SCHWARTZ: She wants everybody to show love and compassion towards all human beings, young and old.
WANG: A wish from the first person to be counted for the 2020 census.
Hansi Lo Wang, NPR News, Toksook Bay, Alaska. Transcript provided by NPR, Copyright NPR.