Jacksonville sheriff's candidates; Melanie Patz, River Rising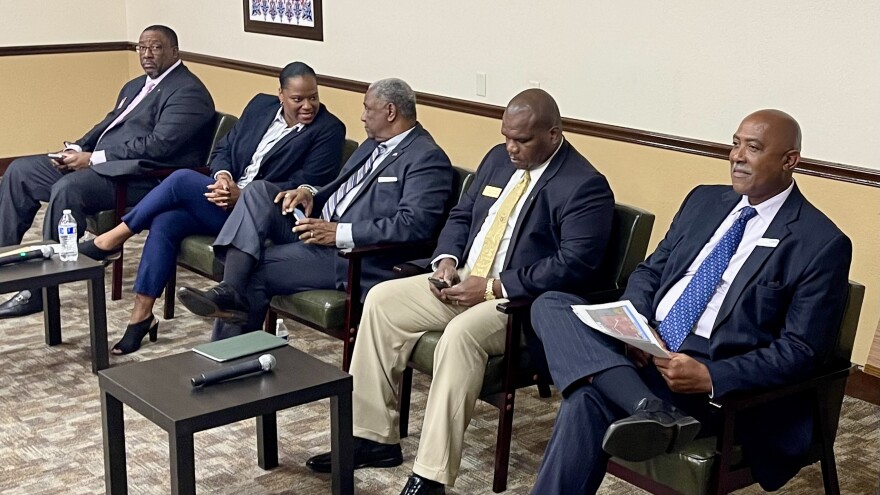 Early voting is underway this week and turnout in this midterm election is expected to be higher than usual because voters in Jacksonville are choosing their next sheriff.
Five candidates — four Democrats and one Republican — are vying to fill the Jacksonville sheriff's seat, following Mike Williams' resignation this summer. All Duval voters can vote in the August sheriff's race, regardless of party affiliation.
Unless one candidate gets more than half of the vote in August's special election, there will be a runoff election between the top two candidates on Nov. 8.
Guests:

Melanie Patz
Melanie Patz is a veteran nonprofit leader taking the helm of one of the city's most important institutions. Patz joins the United Way of Northeast Florida as the organization's new president and CEO.
Guest: Melanie Patz, president and CEO, United Way of Northeast Florida.
River Rising
The St. Johns Riverkeeper is launching a new series of brewery conversations exploring solutions to climate change, sea level rise and the pollution problems threatening the health of our river and our communities called River Rising.
And the first event is scheduled for Thursday at Aardwolf Brewery.
Guest: Lisa Rinaman, Riverkeeper.