Protesters Call For Jacksonville Police Officer's Prosecution
Activists are demanding for a Jacksonville police officer who killed an unarmed man be charged with first-degree murder.
The New Black Panther Party and Kemetic Empire of Jacksonville rallied at City Hall Tuesday to protest the killing of Vernell Bing.
Members of the groups walked around City Hall carrying signs and yelling into a megaphone. They said the shooting in Springfield Sunday of an unarmed black man was racially motivated.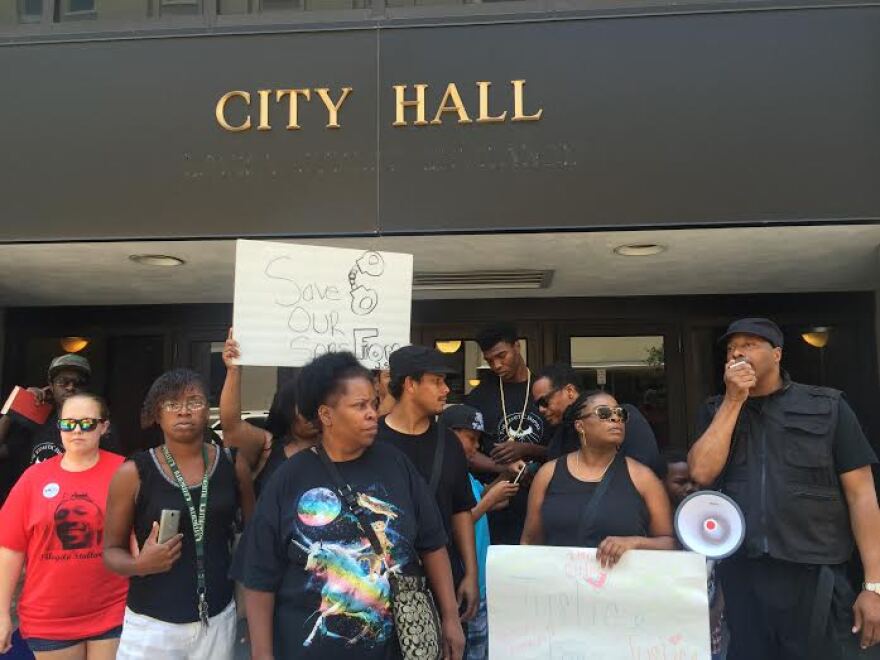 The NAACP and Southern Christian Leadership Council called on police Monday to replace their internal investigation with a citizen's advisory board. But Bing's mother, Shirley McDaniel, is taking those demands a step further.
"You took his life, so he paid as much as he was going to pay from you all. Now I need him to pay for taking the life of my child. I only put my child in his hands one time, he shot at him five times," she said.
In addition to charging officer T.L. Landerville, the protesters want a permanent independent review board for police-involved shootings; body cameras on officers; and the state attorney to review how JSO interacts with the black community.
Kemetic Empire spokesman Diallo-Sekou Seabrooks said public officials only talk about violent crime when it's politically advantageous, but don't take law enforcement overreach seriously.
"We talk about public safety," he said. "There's a lot of black people in Jacksonville that don't believe there's any true public safety when it comes to the sheriff's department and their interactions."
Police said Bing was shot after he crashed his car into a police cruiser at a high speed. They are looking into why Landerville opened fire when Bing ran from his vehicle.