Vitti Proposes Creating Four K-6 Schools In Efforts To Keep Students In Duval County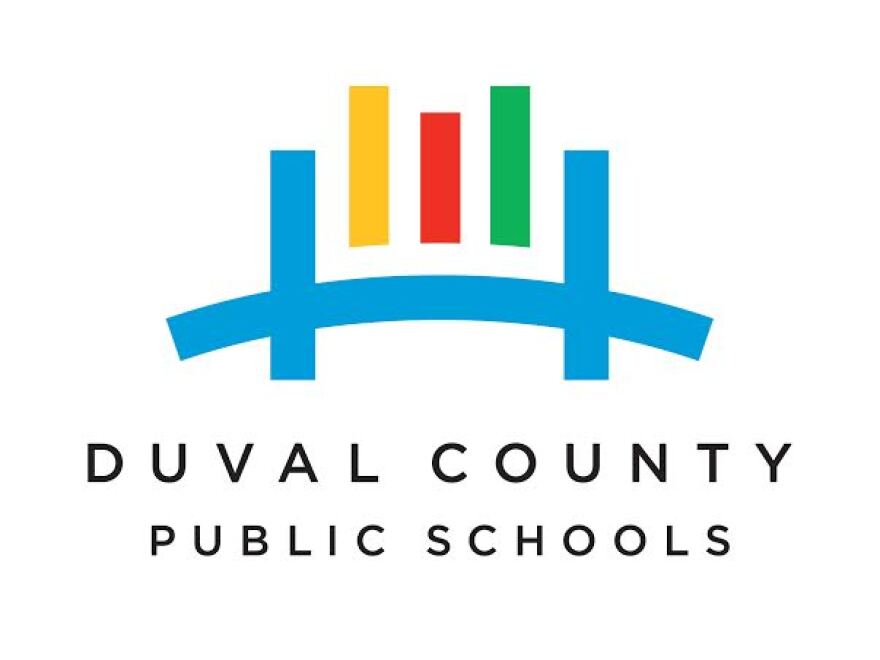 In another move to improve the district's slipping student enrollment numbers, Duval County Public Schools Superintendent Nikolai Vitti has proposed adding sixth grade class to four underutilized elementary schools.Vitti presented the plan to school board members at Tuesday's school board workshop. The proposal would turn Pinedale, North Shore, Pearson and Pickett Elementary into Kindergarten through sixth-grade schools, giving students the option to stay in the school an additional year rather than attending neighborhood middle schools.
"It's a way to preserve that small knit community that exists at the elementary level while also dealing with some issues of enrollment and utilization and then just continuing to ensure that kids stay in our schools," he said.
The proposed changes, which would take effect next year, are another component of an overall strategy to keep more students in the district, said Vitti.
"We're keeping them in the system but keeping them at the elementary level," he said.
Over the past decade, the county has seen a downward shift in public school enrollment. According to district data, enrollment in traditional public schools has gone from a 2007-2008 high of nearly 126,000 students to about 117,000 students this year. Meanwhile, the number of students transferring to charter schools has jumped from 1,115 to just over 9,000 over the same time period.
Earlier this month, Vitti proposed a measure to open the school selection process to all families in the district, regardless of neighborhood, in hopes that it will entice more families to opt for traditional schools in the district.
The measure, if approved, would also bring the added benefit of giving the district more flexibility in meeting state class-size requirements.
Under the current law, districts are penalized for each classroom over the state mandated limit, but charter schools and other designated "schools of choice" are judged by their school-wide average. A bill to expand that flexibility to all schools is currently under review in a Florida House subcommittee.
Last year, after adjustments, the district ultimately paid $1.5 million in penalty fees for failing to comply with class-size rules. This year, the district is about 95 percent compliant. The remaining five percent will cost the district about $700,000 in fees.
Vitti said if the open enrollment proposal passes next week, he would seek a "school of choice" designation for each school in the district. However, he added that most schools in the district will receive that designation by next year regardless of the proposal.
"All of our high schools and middle schools are basically schools of choice because of their magnet status or their dedicated magnet or acceleration programs," he said. "And a lot of our elementary schools...have a program within the traditional school or feeder, and that allows kids that are not boundaried [sic] to certain elementary schools to attend that elementary."
But the plan to expand choice to all traditional schools in the district has been met with resistance from some school board and community members, alike, who worry it will lead to a mass exodus of students from the district's lowest performing schools.
Similarly, concerns were raised by some board members Tuesday over Vitti's pitch to expand kindergarten through sixth-grade classes at four elementary schools.
School board member Paula Wright of District 4, where two of the schools are located, questioned the impact it would have on nearby middle schools, such as Gilbert and Ribault.
During the workshop, Wright asked Vitti if he had spoken with administrators at the middle schools that would be affected by the change. Vitti said he had not.
"I think we need a holistic approach that we look at data, look at what has happened in other districts and find out what will work best here in Duval," Wright said. "That includes having real conversations and focus groups with parents, stakeholders, administrators, etc. who will be touched by this decision."
The sentiment was echoed by school member Ashley Smith Juarez of District 3, who asked Vitti for background analysis on the proposed changes.
"I would ask that you send us what analysis was done by staff or what was considered in terms of a comprehensive plan so that as we move forward and we look at whether this is a K-12 pilot or where we're moving with this," she said.
Vitti said adding seventh and eighth grade classes to the schools was a possibility further down the road.
The sixth-grade addition to the four schools would go into effect next year. It's unclear at this point how much the initiative would cost, Vitti said.
Meanwhile, the school board will give the community a chance to weigh in on the open enrollment proposal during a public hearing at their regular board meeting April 1.
You can follow Rhema Thompson on Twitter @RhemaThompson.