Study Shows Duval County Ranks Among Lowest In Teacher Salaries
UPDATED 11:30 a.m.: This story has been updated with responses from Duval Schools Superintendent Nikolai Vitti.
A new study shows lifetime earnings for Duval County Public School teachers rank among the lowest of the nation's largest school districts.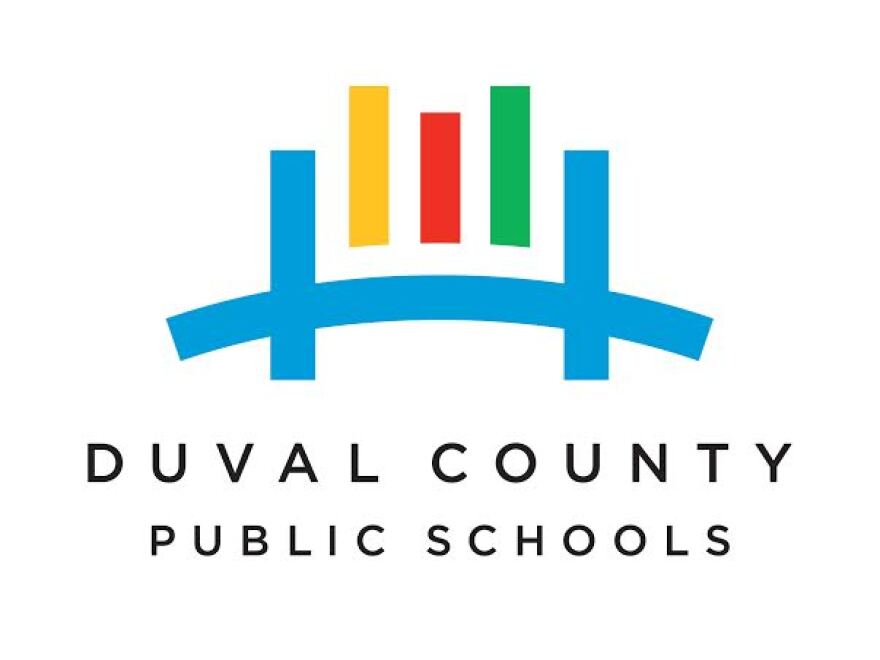 According tothe report by the D.C.-based National Council on Teacher Quality (NCTQ), the district lands in 98th place out of 125.
The study, released Wednesday, analyzed teacher salary schedule data from over 100 of the largest districts in the country, examining where teachers earn the most over their career and where they can climb the salary ladder fastest. The study adjusts for the cost of living in each district.
"The speed of income growth has a dramatic impact on how much a teacher will take home over the course of a career, which is a little-considered feature of teachers' pay packages that accounts for tremendous disparities in teachers' overall earnings," the study states.
In Duval County, it takes the average teacher about 24 years to earn a maximum salary of nearly $70,000 a year, while the average teacher in Hartford, Conn. could reach the same annual salary in half that time, the findings show.
The amount Duval County teachers earn over a 30-year career comes up significantly short compared to other large districts, according to Nancy Waymack, NCTQ managing director of district policy.
"Duval County—after we adjust for the cost of living—comes out to about $1.5 million dollars...At the other end of the spectrum, we look at Columbus, Ohio, and Atlanta, who are closer to $2.3 [million] and $2.4 million, respectively," she said.
Duval Schools Superintendent Nikolai Vitti said teachers in the district have received a salary increase every year since 1976, with the exception of 2010-11, when a one-time payment was made to teachers, he said. He said the study signals a need for a more progressive approach to teacher payment.
"What you can see is those salary increases usually went toward the top of the pay scale or for those more veteran teachers and historically, it's been hard to raise teacher salaries for beginning teachers through negotiation processes," he said.
In the district, the average starting salary for teachers is about $39,000 after adjusting for the cost of living.
A competitive salary
The report comes amid criticism from some teachers over a move by the Duval County School Board to raise the salary of board auditor Michelle Begley.
The board recently elected to bump Begley's annual salary from $89,000 to $112,000. School Board Chairwoman Cheryl Grymes said the decision came after analyzing the salaries of board auditors in the state's other large districts, like Orange County.
"We'd been talking about it for a couple of years," she said.
Begley received a 1.3 percent raise along with all other district employees last year, according to the district. Before that, district officials said the auditor had not received raise in at least five years.
Grymes said she believes teachers in the district should also receive more competitive salaries, but the district has limited revenue.
"I can understand the angst around it," she said. "I think teachers should start at $50,000 a year. I wish we could do that...but unfortunately, we're not in a position to do that."
Grymes said the district is currently in talks with Duval Teachers United union to negotiate the next round of teacher salaries and raises.
Vitti said he is hoping to reach a deal with the union by January. He said he plans to use the data in the study to address some of the disparities in pay.
"What I'm hoping to do as we continue to negotiate salary schedules is one: make it easier for a beginning teacher to make much more money faster, earlier than has historically been the case with traditional salary schedule...so those that are higher performing based on Value-Added Model data can move up faster with pay increases...And then, I think we do need to become more competitive with our beginning teacher salary so we're more competitive in the local market, but also statewide and nationally."
Florida teacher earnings rank low
Trey Csar, president of education research and advocacy group the Jacksonville Public Education Fund, noted that most of Florida's other large district's rank fairly low in teacher pay.
In the NCTQ study, Broward County, for example, ranks 101 out of 125, and Brevard County falls to 109.

"In Florida, the per student funding is not as high as it is in much of the rest of the country, and that puts a crick all the way through the system," he said.
Hillsborough County, however, places significantly higher than other districts in the state, the study shows. The district ranks 59 in the report. An average Hillsborough teacher can reach a peak annual salary of about $71,000 after 22 years and earn a total of nearly $1.8 million over the span of his or her career.
Palm Beach, Miami-Dade, Pinellas, Polk, and Orange counties also all rank slightly higher than Duval County.
Teacher retention
But the lack of earning power for districts like Duval could have a deeper impact.
A 2013 study by JPEF found that most teachers in the district list compensation as the top reason for electing to leave or stay. Locally and nationally, about half of new teachers leave their job within the first five years.
"Members of that profession have to earn a reasonable salary and that has to be part of the overall consideration for how a district manages its human capital pipeline," Csar said.
That might provide some districts with the impetus to rethink their salary schedule model, said Nancy Waymack, with the National Council.
"Think about whether or not it's competitive and think about whether or not it makes sense for a person who is going through that pay scale," she said. "We don't want teachers to be in a situation where they're buying their first home when others are looking to downsize."
For some districts that might entail shifting to a performance-based pay scale, but that does not always guarantee more earning power, Waymack said.

She noted three of the study's top-ranking districts use traditional experience-based salary schedules.
"Columbus, Ohio; Atlanta and Jefferson County, Ky. are all at the very top of the list and they all have traditional pay scales," she said. "They're just structured a little differently...Teachers' earnings accelerate fairly quickly within their career."
You can follow Rhema Thompson on Twitter @RhemaThompson.