New Fire Station Set For Jacksonville's Busiest Growth Area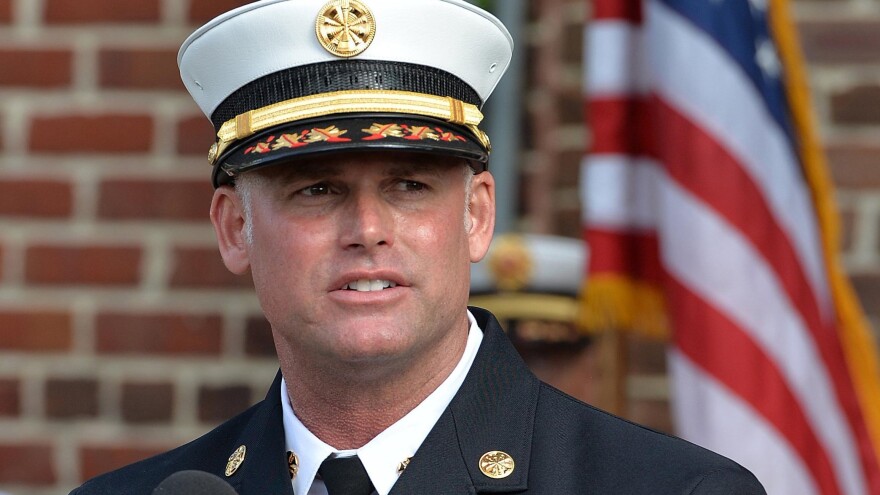 More fire protection is finally on the way for one of Jacksonville's most prolific growth areas after a long search by city officials for sites to build a new fire station.
First comes temporary Station No. 63, which should be set up before Christmas on Gate Parkway north of Burnt Mill Road near The St. Johns Town Center, according to our Florida Times-Union news partner.
Then a permanent station will replace it nearby to serve the thousands of homes, apartments, businesses and shopping centers already there as well as others planned.
City Councilman Danny Becton will announce details of the new fire station at a 6 p.m. Monday town meeting at the Southeast Regional Library at 10599 Deerwood Park Blvd., with Jacksonville Fire and Rescue Chief Kurtis Wilson and Public Works Department staff. Even the temporary station will ease the burden on Fire Stations No. 44 and 72 serving that area, Wilson said.
"It's been a blessing. Everybody has worked extremely hard to find property in this part of town, and you know how hard that is," Wilson said. "... That area of town is growing, as are call volumes for car wreck and typical medical stuff."
Becton and Wilson have previously stated a critical need for more fire and rescue units in an area bordered by Interstate 295, Gate and Town Center parkways, Baymeadows Road and Southside Boulevard. Thousands of apartments and offices have been built in what is called the Baymeadows East/Gate Parkway area, as well as hundreds of stores and restaurants. Lack of fire stations have also seen fire insurance rates go up in some parts of the area.
Station 28 at 9200 Hogan Road is the city's busiest with 14,000 runs a year as of 2017. It recently gained Engine and Rescue 72 to specifically handle calls west of Southside Boulevard, the fire department said. Station 44 at 8275 Western Way, just east of I-95 of Baymeadows Road, also gained a new engine and rescue unit in October as well to handle the eastern Baymeadows Road area.
"Between those two, we have four fire engines and three rescue units that run all day and all night," Wilson said.
A longer version of this story is available on jacksonville.com.