Faith Matters 1/14/19: Faith And Food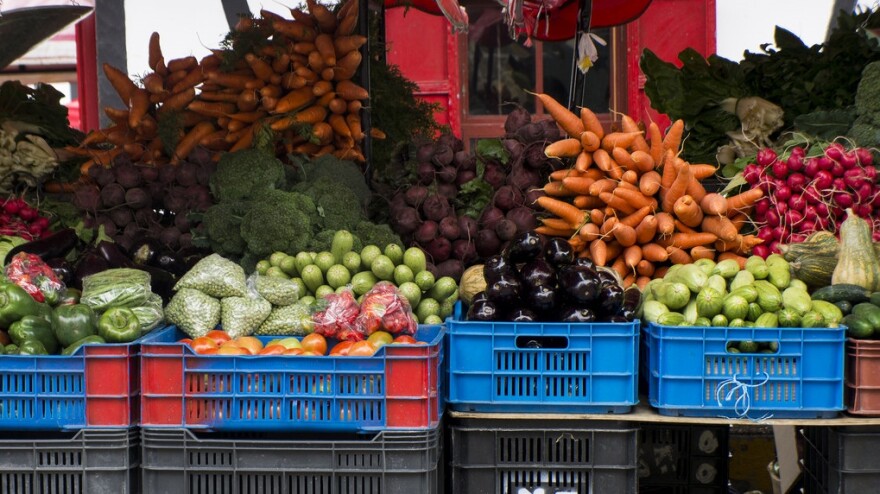 Food has always been a necessity for life, and most faith traditions consider food a gift from God.
Yet according to the World Hunger Education Service, 10.7 percent of our world is living food insecure.
Faith Matters is hosted by Kyle Reese, senior pastor of Hendricks Avenue Baptist Church, and Nancy Broner, executive director of OneJax, an institute of the University of North Florida.
Segment 1
We tackled questions like What role does food play in faith traditions? What does faith say about those who go to bed hungry at night? What are the challenges regarding food availability and insecurity in Northeast Florida? And what are faith communities doing to help with these challenges of food insecurity?
Guests for this segment are:
Sara Mitchell, executive director, United Community Outreach Ministries
Frank Castillo, president and CEO of Feeding Northeast Florida
Segment 2
The faith community is addressing food issues not only in Jacksonville but beyond.
Guests for this segment are:
Rabbi Elizabeth Bahar, senor rabbi, Congregation Ahavath Chesed, The Temple,
Father Nick Louh, senior priest, St. John the Divine Greek Orthodox Church and
Sel Büyüksarac, chief of public affairs and government relations, River City Science Academy
Photo used under Creative Commons license.