General Counsel Backs Council In Tussle With School Board Over Tax Vote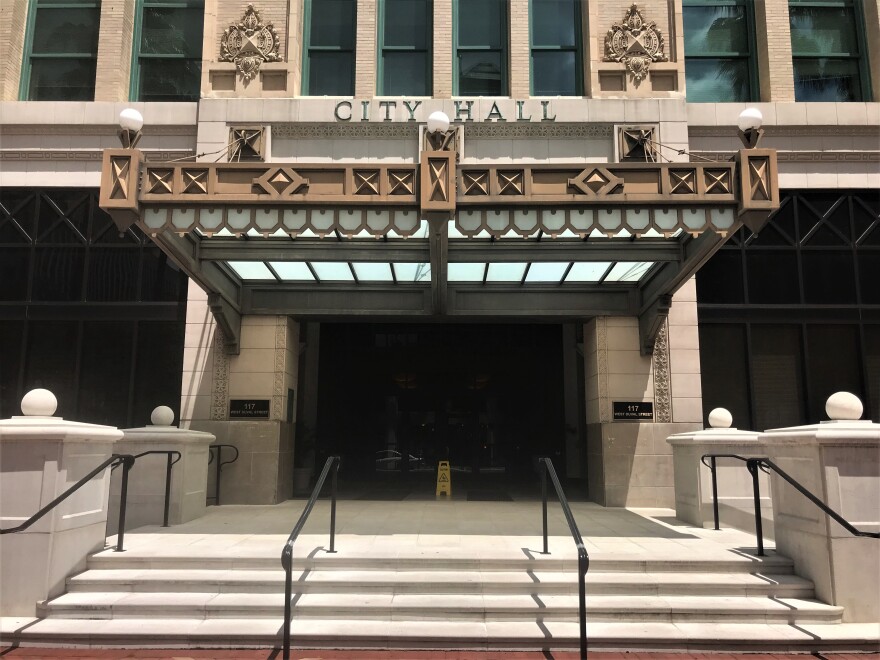 The Jacksonville General Counsel issued a formal opinion Tuesday backing the City Council's decision to hold off scheduling a special election on a proposed sales tax referendum.
The Duval County School Board wants to ask voters - as soon as possible - to approve a half-cent increase to raise nearly $2 billion to repair, renovate or replace old schools.
Under state law, the responsibility to call a special election rests with the Jacksonville City Council, which favors waiting until next year's November General Election.
City Attorney Jason Gabriel issued what he calls a "binding legal opinion" reinforcing that decision.
Duval County Public Schools Board Lawyer W.C. Gentry disagrees. "One would expect the City Council would have some leeway as to when they would put it on the ballot. My reading of it is that they have to put it on the ballot and can't delay it so long as to defeat the purposes of it. But the general counsel's interpretation is that they can even choose not to."
Gentry said a judge would have the final say in the matter.
A joint meeting of the City Council and the School Board is scheduled for Wednesday morning at City Hall.
Contact reporter Cyd Hoskinson at choskinson@wjct.org, 904-358-6351 and on Twitter at @cydwjctnews.