Councilman Salem On JEA: 'We Need To Get To The Truth'
At-Large Group 2 City Councilman Ron Salem, who led an inquiry into the aborted push to privatize JEA, said Tuesday he welcomes a federal investigation into the matter.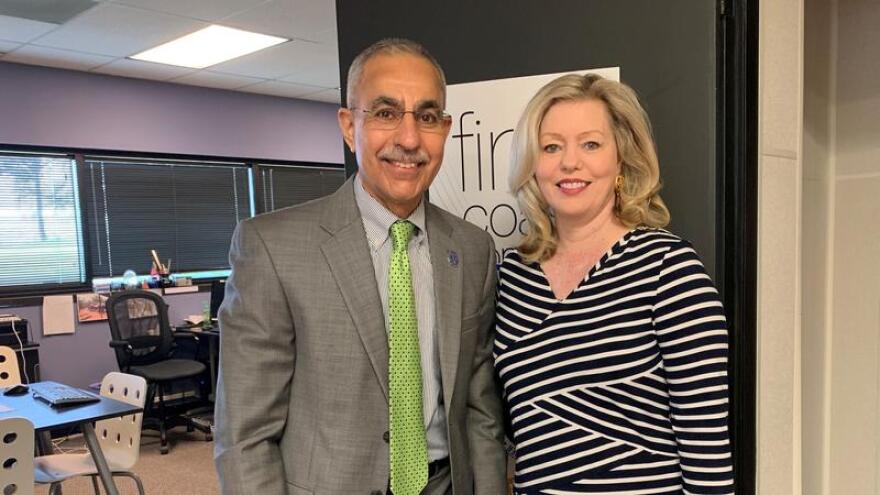 "Whatever entity, whether it's the state attorney or the feds that are needed to get to the bottom of this, hopefully thoroughly and quickly so we can move on from this scandal, I'm all for it," Salem said onFirst Coast Connect with Melissa Ross.
Related: Listen to the full interview with Salem
Salem's comments come as State Attorney Melissa Nelsonhas referred an investigation into JEA to federal prosecutors.
She has faced public calls to take various actions in response to the controversy at JEA.
The Jacksonville Civic Council wanted Nelson to convene a grand jury to investigate the actions of the JEA board and senior managment. Meanwhile, the Duval County Democratic Party called on Nelson to recuse herself from any investigation into JEA.
Duval County Democratic Party Chairman Daniel Henry cited a Florida Times-Union report that Nelson's former political strategist Tim Baker also offered JEA advice on privatization and attended private meetings as the utility explored selling all or part of itself, saying that's one of the reasons Nelson should not be the one to conduct an investigation.
Salem and City Councilman Rory Diamond had earlier convened a public hearing on a now-scrapped bonus plan for JEA executives that generated widespread outrage.
"We need to get to the truth of this," said Salem. "I truly believe that something went awry at the JEA and this plan was clearly inappropriate for a public utility."
Meanwhile, ousted JEA CEO Aaron Zahn faces imminent terminationby the board of directors.
At the same time, interimCEO Melissa Dykes said Monday she will not seek the permanent post.