Episode 4 - Hynek Vs. Harder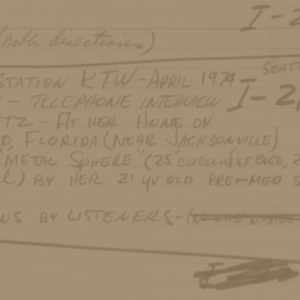 Respected scientists come to different conclusions about the sphere's behavior and origin. Today, more scientists weigh in with their own theories and questions. Lindsey begins exploring another shocking twist.
Odd Ball is made possible by supporters of WJCT Public Media, with additional support from Bold Bean Coffee Roasters.
Support public media and get some cool merch! Check out the Odd Ball Shop for mugs, Bold Bean Odd Ball blend coffee and tote bags! Visit oddballpodcast.com/shop