First Coast Connect: Players By The Sea Perform The Musical 'Memphis'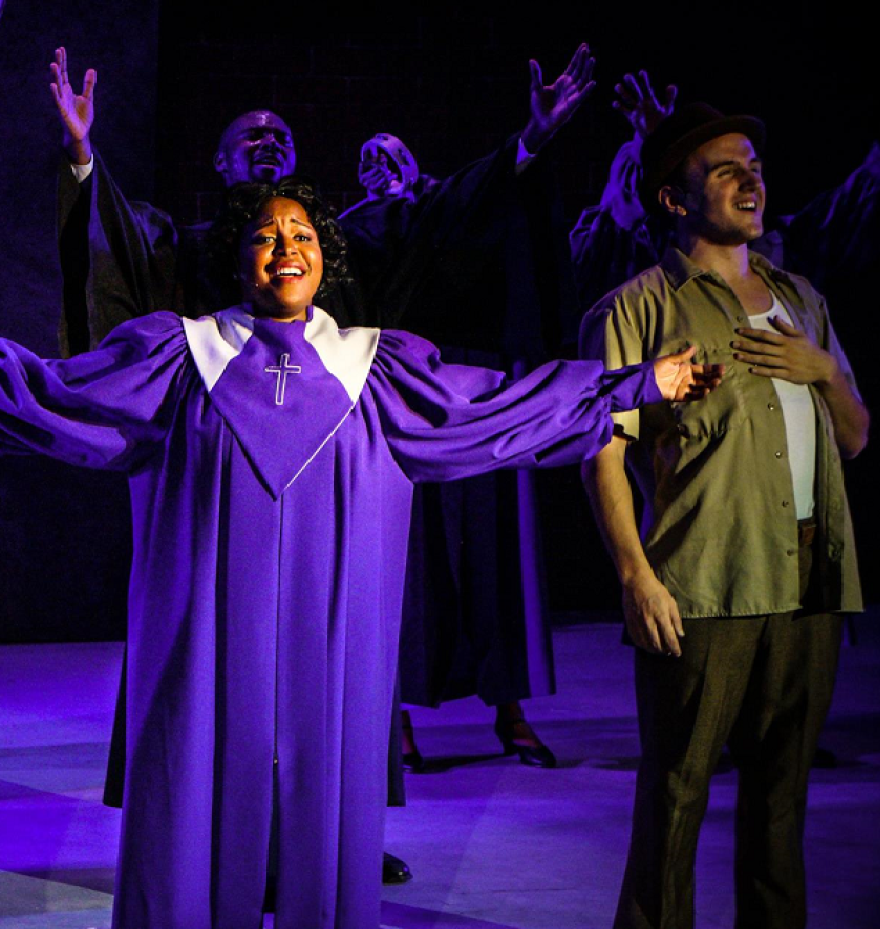 The award-winning musical "Memphis" will debut on Players by the Sea's main stage Friday night.
Director JeremeRaicket, and cast members Rodney Holmes and Rashawnda Foster appeared on Wednesday's First Coast Connect to talk about the summer musical and performed a snippet of one of the numbers from the show.
The production tells the story of Huey Calhoun, a white radio disc jockey, who falls in love with the underground music of black night clubs during the 1950s in Memphis, as well as Felicia, a black singer, who he's trying to promote on his show.
Holmes, who plays Calhoun, said his character tells an important message of music being the universal language that brings us all together.
"It's really just this message," he said. "Love finds a way. Music finds a way. Hope finds a way."
Raicket said this is the first musical he's produced and credits the cast for helping him through the numerous moving sets, light cues, diverse costumes and about 25 musical numbers.
"With all the support from Players by the Sea — the directors and the staff there — it's been an easier journey than I thought I would have to go through. …We're in this together," he said.
Foster, who plays the role of Felicia, said the musical couldn't have come out at a more appropriate time.
"It is real and it is in your face," she said. "And I think that its message is very prominent today."
Performances are every Thursday, Friday and Saturday through Aug. 13. Tickets can be purchased on their website.
View the interview courtesy of our partners TVJax and hear Foster perform a snippet from the musical.