Duval Schools Unveil New Look, District Mascot For 150th Anniversary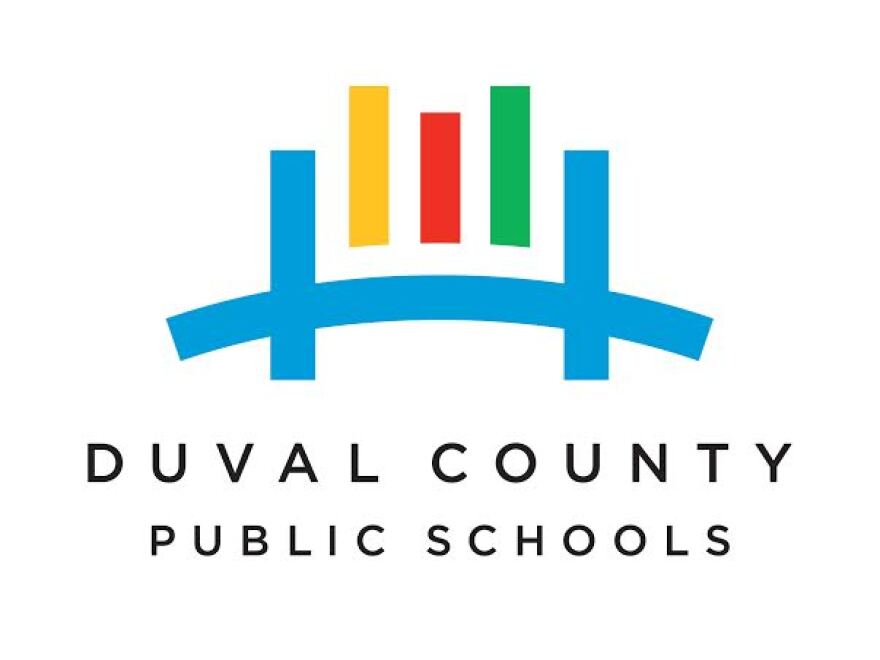 Duval County Public Schools is ringing in its 150th birthday with a new look.The district celebrated its grand sesquicentennial this week by unveiling a new logo, mascot and redesigned website, all part of the district's rebranding campaign.
District officials showcased its revamped look Friday at the Prime Osborn Convention Center. The new logo displaying a brightly colored bridge of blue, yellow, green and red symbolizes the way in which education fills the gaps among communities, said Duval Schools Superintendent Nikolai Vitti. It also represents the opportunities education presents for students, he said.
"The bridge also signifies how we create a bridge for students to be able to go to new places — college, workforce, the military," he said. "The bridge also signifies the connection to Jacksonville and the city being a city of bridges."
Along with the new logo, the district launched its newly designed website that brings all of the school websites in the district onto the same platform; and a new district mascot "DJ"— short for Duval Jacksonville — a smart and friendly pooch with a passion for learning.
The marketing campaign has been in the works since last May, beginning with focus groups and surveys conducted with students, faculty and other members of the public, school officials said. The district worked with Jacksonville marketing firm Ruckus Advertising to design the logo.
"The logo came about not from people working on the six floor in isolation in the Prudential Drive building but it was actually engaging stakeholders — parents, teachers, outside stakeholders that work with our schools and asking them what does public education mean to them," Vitti said.
While the logo design services were performed at no cost, Vitti estimated that between $100,000 and $150,000 in general revenue funds have gone toward the district's communications department for the marketing campaign.
The money was reallocated from other district departments where positions were removed, Vitti said.
You can follow Rhema Thompson on Twitter @RhemaThompson.