Another National Charter School To Set Up Shop In Duval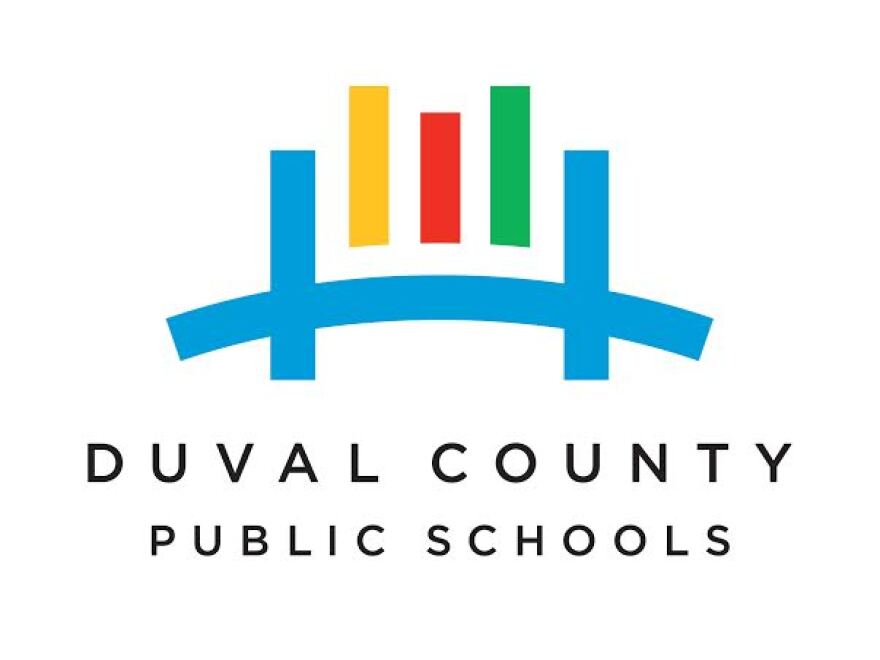 While a controversial open enrollment proposal aimed at keeping more students in Duval County Public Schools was off the table Tuesday night, school board members voted to approve two other plans that could lead more students away.
Board members approved an amendment that would increase the number of students enrolled in Seacoast Charter Academy in Arlington. The school opened in 2011-12 with a maximum enrollment of 188 students in 10 kindergarten through fifth-grade classes. Under the proposed amendment, a maximum of 326 students would enroll in 17 classes by the 2016-17 school year.
In a more controversial decision, the board also approved a five-year contract to open a new, nationally-operated charter school on the Southside.
Under the agreement, Renaissance Charter Schools Inc. will open Duval Charter School at Southside in August 2014 to an expected 661 kindergarten through sixth-grade students. The school plans to eventually expand grade-levels and enrollment to more than 1,000 by 2019.
The school board's decisions to approve the new school came even as Duval Schools Superintendent Nikolai Vitti and other board members expressed wariness over the growing number of charter schools, particularly those run by outside agencies such as Renaissance.
"This charter school, as well as others that are coming to Jacksonville, are national charter chains that are for the most part what we would call for-profit," Vitti said. "Renaissance charters operate in higher socio-economic neighborhoods and serve students that are traditionally high-performing."
Renaissance is contracted with Ft. Lauderdale-based for-profit Charter Schools USA to run the school's day-to-day operations. Charter Schools USA is one of the biggest charter school management companies in the country. The organization currently runs five such schools in Duval County. One of those schools--Duval Charter at Arlington--is currently a D school, Vitti and board members noted.
"We are a district of choice and charter schools are part of our district but at the same time, there is an economic disadvantage when charter schools open in areas that are already high-performing, especially public schools," Vitti said.
The planned location of the new school at 8080 A.C. Skinner Parkway would place it by Twin Lakes Academy Middle and Elementary schools, which both received B grades in 2013. It would also place the school on the same street where the district plans to eventually build a kindergarten through eighth-grade school.
"From a financial point of view, (national charters) have more revenue to develop new buildings and to market more aggressively," Vitti said.
School Board Chairwoman Becki Couch also noted that Charter Schools USA will be leasing the property from its sister company Red Apple Development.
"Both groups are connected through the same ownership because their leasing through this arm and then, paying for the EMO (education management organization) through this service," she said.
Each student that opts to attend the new charter or the 31 others that exist in the county also take $5,400 in taxpayer money with them. That loss cost the district about $50 million last year and could add up to $20 million next year, according to Vitti.
Between October and March of this year alone, student enrollment in traditional public schools has dropped from about 117,500 students to 116, 500. Over the last decade, enrollment has decreased by more than 6,000 students.
Despite the concerns, school board members, including Paula Wright of District 4, have said that when it comes to charter school expansion, they're hands are tied.
"The charter schools have their own schools, their own boards—they don't have a school board, so they do not answer to the district, so it's not within our hands, it really rests within the state," she said earlier Tuesday.
Under Florida's current laws, challenging an applicant who meets the specific legal criteria can prove to be an uphill battle for local school boards.
"It's very difficult to make the findings that would be necessary and sustainable if you're going to deny it and the applicant…wanted to appeal," said school board attorney Karen Chastain.
Last month, Orange and Seminole counties in central Florida were ordered by the State Board of Education to allow the same organization to open four new campuses this fall after local school boards rejected their applications.
Not all Duval County school board members took issue with the expansion of new charter schools.
School board member Jason Fischer of District 7, where the new school will be located, expressed support for the contract.
"I will say that I do intend to meet up with charter school to see if we can more strategically their desire to provide services with our need in Jacksonville," he said.

You can follow Rhema Thompson on Twitter @RhemaThompson.