Life Lessons: Meet Some Of Jacksonville's Newest Teachers
Education is a journey taking students from possibilities to achievements. And it's not for the faint of heart.
This week a brand new group of teachers are just beginning that odyssey in some of Duval County's toughest schools. In this new ongoing series, WJCT's Rhema Thompson will follow the journey of two new educators hoping to make a difference as they make their way through a new four-year residency program.
About the Teachers
Name: George Jeffrey Teuber
Age: 22
Hometown: Palm Bay, Fla.
Education: Currently, completing master's degree in Medical Sciences at the University of South Florida. Earned a Bachelor of Science in Biomedical Sciences and a Bachelor of Arts in Psychology from USF.
Education-related activities: Served as rowing coach for the Stewart's Foundation and a patient advocate at St. Joseph's Hospital. He also served as a designated site leader for a project with USF students and community teenagers providing financial education and assistance to families in need in the Tampa Bay area.
Teaching philosophy: "To teach, one must mold the delivery of material to the individual student."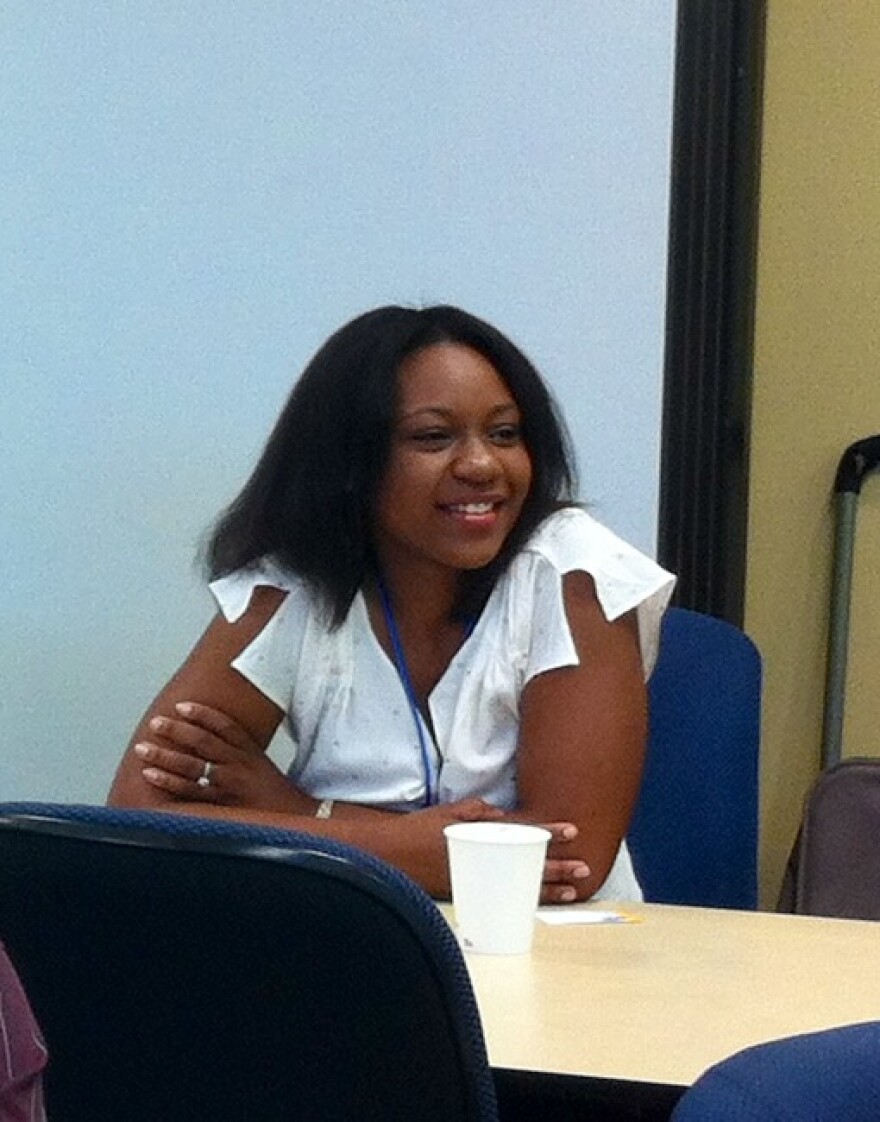 Name: Tiffany Ciara Allen
Age: 23
Hometown: Portsmouth, Va.
Education: Received a Bachelor of Science in Architectural Engineering from North Carolina Agricultural and Technical State University.
Education-related activities: Served for several years as an instructor of 3rd through 8th grade students in the Summer Engineering Experience for Kids (SEEK) program.
Teaching philosophy: "Whether differences are associated with race, socio-economic status, religion, sexual orientation, or disabilities, everyone is entitled to unmerited reverence."
About the Program
The Jacksonville Teacher Residency Program was developed by Duval County Public Schools in partnership with the University of North Florida and the Jacksonville Public Education Fund as one of several privately-funded Quality Education for All initiatives aimed at improving the district's education talent pool. The medical-residency style program is modeled after the Urban Teacher Residency United based out of Chicago, and is the first to launch in Florida. The program recruits high achieving undergraduate math and science majors and places them in high-need schools for a total of four years—one year as a resident with an assigned mentor and three years as a teacher in one of 36 targeted, underperforming schools.
Cost: $1.6 million approved and funded through QEA; $5.5 million in total proposed.
This story is part of American Graduate - a public media initiative made possible by the Corporation for Public Broadcasting to help local communities implement and identify solutions to address the high school dropout crisis.
You can follow Rhema Thompson on Twitter @RhemaThompson.