Florida Times-Union Owners Closing Down Another Florida Press Facility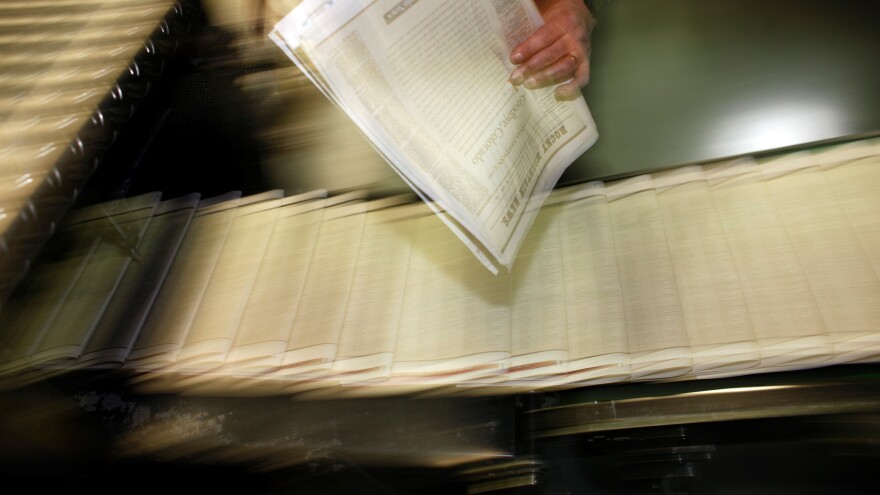 Gannett is closing its printing plant at the Sarasota Herald-Tribune, which will result in the loss of 95 jobs.
"The final shift for impacted employees is also anticipated to be on or about May 2," Gannett Senior Human Resources Business Partner Donna Johnson said in a letter to the state announcing the job cuts.
Gannett also owns the St. Augustine Record and The Florida Times-Union, which is a WJCT News partner. The newspaper industry has been shutting down more presses as circulation drops and the industry consolidates.
The presses at the Times-Union were also shuttered several years ago, resulting in the loss of approximately 50 jobs. At the time, the Times-Union was outsourcing its printing to The Gainesville Sun and The Daytona Beach News-Journal.
Then in 2019, came an announcement that Daytona Beach's printing facility was also being closed, impacting 79 workers.
The Herald-Tribune reported that its newspaper printing will moved to Gannett's Treasure Coast plant on Florida's east coast.
GateHouse Media's parent company announced in 2019 it was buying Gannett in a deal that would result in "cost synergies of $275 to $300 million annually, unlocking meaningful shareholder value." The combined newspaper companies retained the Gannett name.
Bill Bortzfield can be reached at bbortzfield@wjct.org, 904-358-6349 or on Twitter at @BortzInJax.