Kayak Launch OK'ed For Markets At Town Center Behind REI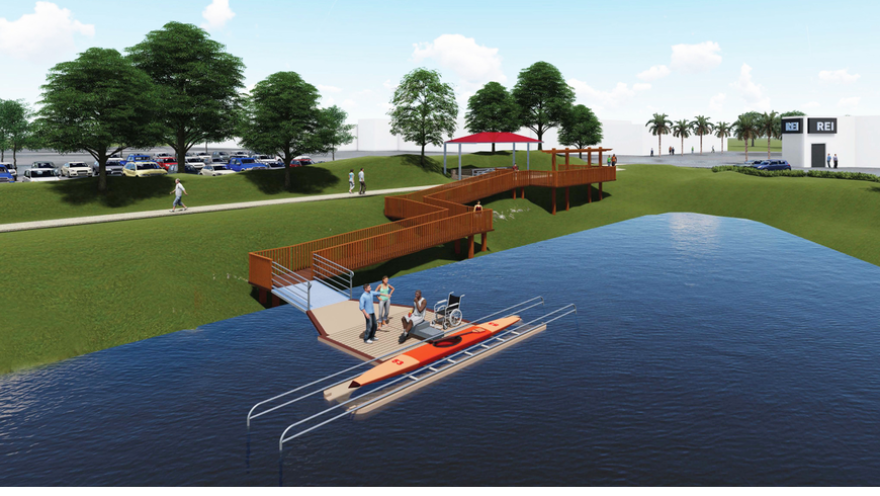 The city issued a permit for The Markets at Town Center to add a kayak launch at the pond behind REI – Recreational Equipment Inc.
Permits show the project costs total $356,562, according to WJCT News partner the Jacksonville Daily Record.
FB Andrews Contracting LLC of Jacksonville is the contractor for the $172,000 project to build the dock at 4871 Town Center Parkway.
The city also issued a permit July 26 for FB Andrews to handle the horizontal development at a project cost of $184,562.
Read the rest of this story at JaxDailyRecord.com.