4/30/19: Natural Hair; Art in Public Places; 'Folk it Up;' Pop-up Jazz Station
WJXT-TV anchor Melanie Lawson caused a splash when she recently decided to grow out her natural hair and wear it that way on TV, too. We spoke with her about the change.
Jeffrianne Wilder, Research Scientist with the National Center for Women & Information Technology also joined us for a closer look at why is hair so charged - even political - when it comes to women of color.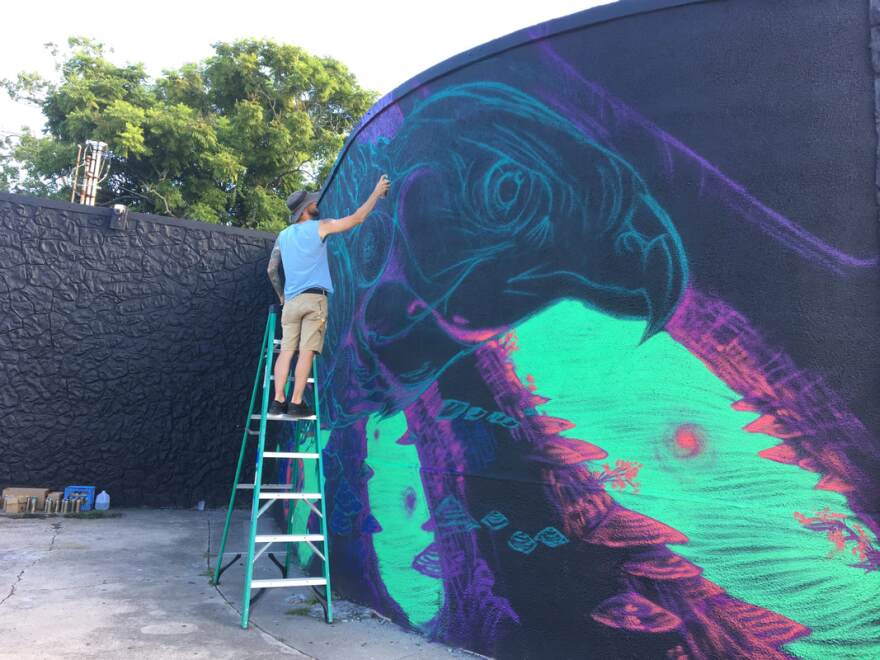 Art in Public Places
Glenn Weiss, a nationally renowned thought leader on public art, is now leading that space here on the First Coast, as the Director of Public Art with the Cultural Council of Greater Jacksonville. He joined us with the latest on public art in and around Jacksonville.
Folk it Up Music Festival
During this week's Art Walk, attendees can catch performances from the North Florida Folk Network (NFFN) musicians in the Main Library and Hemming Park as part of the Folk it Up Music Festival. Carlton Higginbotham with NFFN and Shawana Brooks with the Jacksonville Public Library joined us with a preview.
Pop-up Jazz Station
WJCT is launching a pop-up jazz station to help get people in the mood for the Jacksonville Jazz Festival, which takes place Memorial Day Weekend. David Luckin, Station Manager and Electro Lounge host, joined us with a sneak peak of the station, which you can listen to on 89.9 FM HD 4.
Heather Schatz can be reached at hschatz@wjct.org, 904-358-6334 or on Twitter at @heatherschatz.