10/17/19: Charter Revision Committee; DESC; 'Toothless'; Weekend Events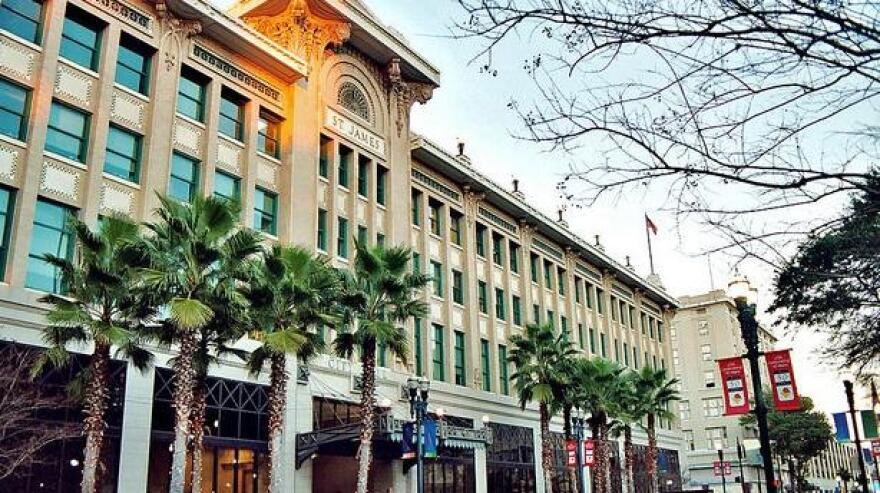 Jacksonville's Charter Revision Commission will hold a public town hall at 5:30 p.m., Thursday, October 17, to ask what changes residents want in their city's governance.
The commission meets every 10 years to review the city charter and suggest ways to improve local government. Commission Chair Lindsey Brock joined us for a closer look.
DESC
The Downtown Ecumenical Services Council or DESC provides groceries, clothing, financial assistance and case management to families in emergency situations. CEO David Clark joined us with more information on the organization's work, as well as council's DEFENDERS Superhero Challenge on October 26.
'Toothless'
Ian Mair, Managing Director at Apex Theatre; Director Raines Carr; and lead performer Miki Titus joined us with a preview of Toothless: A Vampire Comedy, which opens at the theatre on October 18.
Weekend Roundup
Producer Heather Schatz gave us a look at what's going on around town this weekend, including:
Zac Brown Band, Daily's Place, Thursday, October 17, at 7pm: The Grammy Award-winning southern rock band will present its sixth studio album, The Owl.
Also playing Thursday night, October 17, at The Amp in St. Augustine: Trombone Shorty & local favorite, LPT.
Louis Comfort Tiffany & Free Fridays, Cummer Museum of Art & Gardens, Starting 10/18: The Cummer Museum of Art & Gardens' newest exhibit, Louis Comfort Tiffany: Treasures from the Driehaus Collection, opens to the public this Friday, October 18. It features more than 60 objects - including windows, vases, and his famous lamps, spanning more than 30 years of Tiffany's prolific career.
And, the museum is offering free admission to its permanent collection and gardens during new extended hours, 4 p.m. to 9 p.m., every Friday, thanks to sponsor PNC Bank.
Halloween Doors & More, Jacksonville Fairgrounds Exhibition Hall, 10/19, 2-7pm: This annual event, which started in 2005, raises funds for Community PedsCare, Community Hospice & Palliative Care's pediatric program.
Held every October at the Jacksonville Fairgrounds Exhibition Hall, Halloween Doors & More is a fun and festive gala of a different sort, during which children can trick-or-treat at 14-feet-high fantasy "doors." Since its inception, Halloween Doors & More has raised $4.4 million for Community PedsCare.
Sesame Street Dance Party, WJCT Studios, 10/19 at 10am: Celebrate Sesame Street's 50th anniversary with a dance party, featuring a special guest appearance by Zoe, plus and lots of fun – and even some surprises – for the entire family.
Southern Women's Show, Prime Osborn Center, October 17-20, hours vary: This is the perfect way to spend a girl's day out. Attendees can browse hundreds of boutiques filled with the latest fashions, trendy jewelry, gourmet treats, health and beauty, and so much more. There will also be fashion shows, top chefs, and celebrity guests.
hschatz@wjct.org, 904-358-6334 or on Twitter at @heatherschatz.